Robanda SPF Moisturizer 
An effective spf moisturizer is available from Verseo. It helps maintain healthy skin in the face and neck regions and prevent or reduce the appearance of fine lines and wrinkles. This product is known as the Robanda Multi Therapy SPF 25 Moisturizer.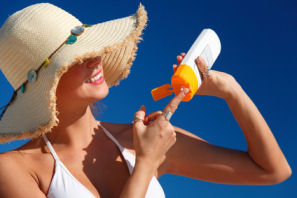 Why "Multi Therapy"? The term multi therapy is used because this product is not just a moisturizer. It is a product with a lot more to offer and this is reflected in the ingredients found in this product. For example, this product contains retinol (vitamin a) which can help with acne, skin repair, skin anti-aging, and possibly skin cancer. This Verseo moisturizer also contains many different natural plant extracts such as aloe, rosemary, green tea, sunflower, kava, and more, to moisturize and sooth the skin. Another key ingredient in this moisturizer is alpha lipoic acid, which is a compound that provides strong antioxidant and anti-inflammatory properties. Alpha lipoic acid is an important ingredient to have in effective anti-aging products. Finally, this moisturizer provides spf 25 sun protection, which is essential to prevent premature skin aging.
For more information about this product and purchase details please see below.
Robanda SPF Moisturizer
Our Robanda Multitherapy Moisturizer is a light lotion combining concentrated Retinol, SPF 25 Sunscreen, Alpha Lipoic Acid and several natural plant extracts. Use daily as a part of your antiaging regimen.
Other Verseo products:
verseo main page | epilator and shaver | epad | epen | home electroysis system | detox body wrap | oxygen facial system | dermatron acne treatment | scar removal product | cellulite massage roller system | cellulite reducing gel | skin firming | frownies wrinkles treatment | skin whitening cream | robanda spf 25 moisturizer lotion | anti aging hand cream | foot cream | robanda eye cream
Visit this
PICTURES OF RASHES PAGE