Benefits of Turmeric
There are several benefits of turmeric that play a role in healthy skin care. This spice is a member of the ginger family and has been used for many hundreds of years in health and skin care.
Firstly, a turmeric benefit that has been mentioned in the literature is its role as an antioxidant, which helps prevent cell damage and helps reduce the aging of skin and development of the signs of skin aging such as fine lines and wrinkles. Antioxidants also help prevent skin cancer.
Turmeric's healing properties have been speculated as helping certain skin problems such as acne, dry skin, psoriasis, chicken pox, rashes, and eczema. It is particularly effective for inflammatory skin problems because of its anti-inflammatory properties.
When turmeric is used in a cleanser formulation, it gives skin a healthy glow and over time will reduce hair growth and lighten the appearance of hair.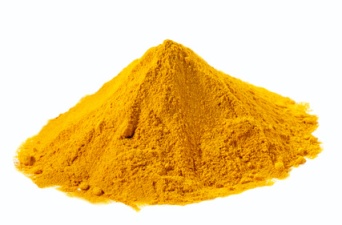 Turmeric also has antiseptic properties and therefore may be useful in treating pimples and minor skin infections, irritations, or burns.

The benefits of turmeric for the skin can be realized by using this spice as an additive in skin care products sold commercially It has also been used in homemade skin care recipes to help reduce skin pigmentation problems of the skin and dark circles under the eyes, as a body scrub to make skin soft and more supple which can help with stretch marks, to treat chapped lips, as a treatment for cracked heels on the feet, and to help lightened the appearance of minor scars.
Although many of the stated turmeric benefits have been known for many years, it is always best to consult with a physician if you are experiencing a health or skin care problem to prevent complications due to improper treatment. 



skin care | food for healthy skin | food for skin | vitamin d benefits | benefits of vitamin e | benefit of zinc | foods that cause acne | health benefits of flaxseed oil | benefits of acai | noni juice benefits | benefits of oatmeal | benefits of selenium | benefits of cinnamon | benefits of turmeric
Visit this
PICTURES OF RASHES PAGE