Health Benefits of Almonds
The health benefits of almonds include various skin care benefits as well.
One of the main benefits of almonds is that they are rich in vitamin e which provides numerous benefits for the skin and overall good health. Almonds are also a good source of vitamin d, magnesium, and calcium.
In particular, almond oil is a great skin moisturizer and is great for treating dry skin, it nourishes the skin and keeps it soft and supple, it improves the skin's complexion, it helps soothe inflammation of the skin as well as skin irritations, skin burns, and skin rashes. Almond oil is a viable treatment for dry lips and helps with the anti-aging of skin. It is ideal for treating sensitive skin areas such as under the eyes to help lessen the appearance of fine lines and wrinkles.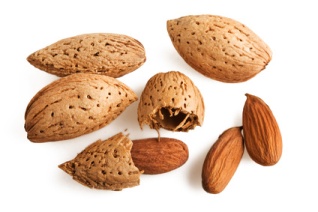 Almond oil is often used in massage oil products because of the benefits it provides the skin and because it is a great skin lubricant.
Many use almond oil as a hair treatment, giving hair nourishment and adding body and shine and strength. It has been mentioned that almond oil can also help with hair loss by massaging small amounts into the scalp.
Other benefits of almonds or almond oil include a reduction in cholesterol levels, help with the body's digestive system, as a painkiller, and for the treatment of strained muscles. 
skin care | food for healthy skin | food for skin | vitamin d benefits | benefits of vitamin e | benefit of zinc | foods that cause acne | health benefits of flaxseed oil | benefits of acai | noni juice benefits | benefits of oatmeal | benefits of selenium | benefits of cinnamon | benefits of turmeric | benefits of ginger | health benefits of almonds

Visit this
PICTURES OF RASHES PAGE