Lip Care and Lip Skin Care Products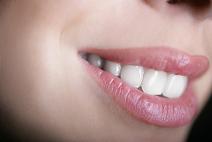 Lip care is often ignored compared to the skin on other parts of the face. However, lips do need attention if they are to remain healthy looking.
In order to maintain lips that are sexy and healthy looking, quality lip products need to be used. Without such products the sensitive skin on the lips will suffer due to the harsh environment that we live in.
Check out the lip skin care products below and see how healthy and attractive your lips can be.
Caudalie Lip Conditioner
Antioxidant rich Grape Seed Extract and Shea Butter will condition your lips and help to prevent premature aging. This is the best selling lip balm in the French Alps!
Kinerase Lip Treatment
Specifically formulated to visibly smooth and plump your lips and the area surrounding your lips while reducing the appearance of fine lines. This soothing, non-glossy cream moisturizes and makes lips look more full when used regularly.
Juice Beauty Lip Plumper
Achieve your puckering potential with lip plumping amino acids, lip refining cane sugar, certified organic citrus juice and nourishing essential fatty acids for sumptuously soft, plump lips.
Murad Energizing Pomegranate Lip Therapy SPF 15 - NEW!
Revitalize and protect dry, dehydrated lips by improving texture to restore suppleness and by infusing antioxidants to fight free radicals.
Too Faced Lip Injection Lip Gloss
Fantasizing about fuller, plumper lips? Dream no more - just get injected!
Nuxe Honey Lip Balm
This rich, creamy balm with its delicious taste of grapefruit and honey has powerful nourishing and soothing properties.
Skin Care | Skin Care Products | Acne Products | Anti-Wrinkle Products | Bug Bite Products | Cellulite Removal Products | Facial Cleanser Products | Foot Care Products | Hair Elimination Products | Lip Care Products | Oily Skin Products | Sensitive Skin Products | Shaving Products | Skin Moisturizer Products | Skin Toner Products | Sunscreen Products | Vitamin C Skin Care Products

Visit this
PICTURES OF RASHES PAGE