Lip Balm Recipes
The ebook below contains a number of lip balm recipes and lip gloss recipes that you can make in your own home. Whether you desire a basic balm or gloss or something a little more unique such as a chocolate lip balm or chocolate lip gloss or even a lip product with lemon, peppermint, etc., then this is the recipe book for you. The recipes in this book utilize the benefits of a number of key ingredients for healthy lip care - ingredients such as honey, vitamin e oil, olive oil, emu oil, tea tree oil, and aloe vera.
Lip Balm Recipes
Ingredients required:
• 1 oz. Emu Oil
• 1 oz. Almond Oil
• 1 oz. Avocado Oil
• 1/2 oz. Shaved Beeswax or Beeswax Pellets
• 1/4 oz. Aloe Vera Gel
• 6 Drops Lavender Essential Oil
• 2 Drops Tea Tree Essential Oil
• 3 Drops Lime Essential Oil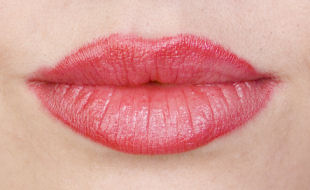 Mix the almond, avocado, emu oil, and beeswax together in a microwave-safe bowl. Microwave for a couple of minutes or until the mixture is completely melted. (Bowl may also be heated in a pan of water on a stovetop). Stir the mixture often until the wax is melted. Add the aloe vera gel. Remove from heat and stir in the essential oils. Stir again and set aside to cool completely. When cool, transfer into small portable plastic containers or tins.

Order How to Make Your Own Lip Gloss or Lip Balm at only $1.99 US at the Paypal link below.
Homemade Lip Gloss Recipes
Recipes for homemade lip gloss or homemade lip balm, like homemade soap recipes, are very popular among those who prefer homemade skin care products.
Healthy-skincare.com offers a collection of ebooks for all your lip gloss and lip balm recipe needs. The main lip gloss ebook provides a basic formula for lip gloss and from this formula you can incorporate different all natural ingredients to suit your taste or treat a specific lip care problem.
Homemade Lip Gloss Recipes
Examples of recipes for lip gloss include: cranberry lip gloss, almond lip gloss, aloe vera lip gloss, vanilla lip gloss, cocoa butter lip gloss, fruity lip gloss, and more.
Lip Balm Recipes

Examples of homemade lip balms include: honey lip balm, Vaseline lip balm, chocolate lip balm, hemp oil lip balm, peppermint lip balm, and several others.
Recipes to Treat Lip Problems

Homemade recipes for lip gloss and balms are also provided to treat cold sores on the lips, other types of lip sores, and dry or chapped lips.
You can obtain the lip gloss/balm ebook as part of the Natural Skin Care eBook package.
For only $6.99 (US funds), you get the ebook with many homemade lip gloss and homemade lip balm recipes. You also get three additional ebooks:
250 Bath and Body Recipes
504 Relaxing Bath and Body Recipes
Honey Beauty Secrets
These other three books provide many homemade skin care recipes for soaps, shampoos, lotions, massage oils, hair products, moisturizes, treatments for stretch marks, and more. These ebooks also include even more lip balm and lip gloss recipes.
BONUS! Order the Natural Skin Care eBook package now and receive two other ebooks free. The following skin care related ebooks would be sent to you with your order:
Think Clean and Green for Beautiful Skin
Beauty Tips for Healthy Glowing Skin
Order the Natural Skin Care eBook now. Once you order is received and processed, your ebooks will be emailed to you.
Visit this: Pictures of Rashes Page