Non Surgical Face Lift Anti-Aging Treatment
A non surgical face lift is an excellent product, if your desire is to reverse the signs of skin aging such as wrinkles and sagging skin on your face and even other parts of your body.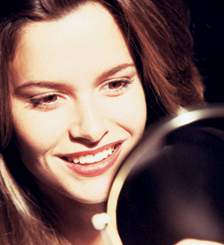 The non-surgical face lift is an effective alternative to other anti-aging treatments such as the use of anti-wrinkle creams, botox injections or botox alternative treatments, or more drastic surgical face lift procedures.
Non-surgical face lift anti-aging products come in several varieties. However, the Skindulgence 30-minute non-surgical face lift system is one of the most effective non surgical face lift, anti-wrinkle,and anti-aging products available on the market today.

Non Surgical Face Lift Frequently Asked Questions
TESTIMONIALS for Non-Surgical Facelift
Information on the 3 Day Face Lift
Other No Surgery Face Lift Options
 Super model Kim Alexis and Dr. Barber explain how the Skindulgence Non-Surgical Face Lift Product works!