Free Tattoo Art
Find a variety of free tattoo art on this page of the healthy-skincare.com website. There are a very wide variety of choices when deciding which drawings of tattoos are best for you. Tattoo sketches are endless and themes vary considerably. From Chinese symbols and dragons to stars and shooting stars. There are many different varieties of butterfly and angel tattoo designs. Tattoo sketches of zodiac signs, tribal tattoos, and tattoo of crosses also come in a wide variety of styles and are quite popular. There are even tattoo designs for the feet and much more.

The trend for those getting a tattoo nowadays is to design your own tattoo. Everyone wants something unique and something that has personal meaning, two factors which generally cannot be satisfied with the standard designs found in many tattoo parlours. The preference for the design may be based simply on look or as previously mentioned, the tattoo may hold some deep significance for the individual.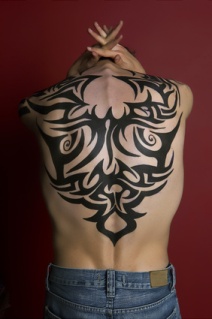 This page allows visitors to post their unique tattoo drawings so that others can either use these drawings, alter these drawings in order to suite themselves, or be inspired to come up with their own personal ideas. Often people have an idea but cannot put in on paper and hopefully other people's tattoo ideas can get the creative juices flowing. In some cases the contributors, in addition to posting pictures of their tattoo designs, also discuss their tattoo drawings, giving you insight on the design. Please see below for links to free art tattoo and for information on how to post your own free drawings of tattoos along with any information about the tattoo sketch that you would like to share.

Tattoo Art - Shooting Star Designs
Free shooting star tattoo designs such as the ones illustrated below are provided by healthy-skincare.com.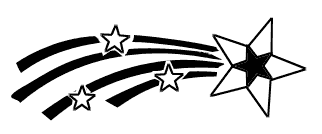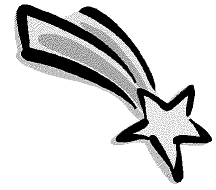 Ultimate Tattoo Art eBook Package
WHAT YOU GET:
tattoo jpeg images (over 200) in 25 categories such as armbands, dolphins, hearts, lower back, tigers, roses, suns, zodiac, celtic, dragons, shooting stars, and more
FOUR Tattoo Ebooks
audio version (mp3 format) of one of the ebooks
Collectively, the topics covered by these FOUR ebooks include:
History of Tattoos
The Meanings of Tattoos - Make sure you know the true meaning of a tattoo before putting it on display on your skin.
Beginners Guide to Getting a Tattoo - All the basics for first-timers are covered?
Information to Know Before Getting a Tattoo - Key tattooing information is provided.
The Tattoo Process In A Nutshell - How does the tattoo process actually work?
Application Techniques of Tattoos
Pros and Cons of Tattoos
Picking out a Tattoo Studio - Key subject areas to examine about a tattoo studio before selecting one to do your tattoo.
Choosing the Artist - What should you know about the artist doing your tattoo.
Picking out the Right Image For You
Popular Tattoo Designs - All the most popular designs are discussed.
Where to Put that Dream Tattoo Design - Various factors are discussed and examined in order to help you to decided where to put your desired tattoo.
The Cost of Tattoos - How expensive is it to get a tattoo and what are the factors that affect the cost of the tattoo?
Minimizing the Pain of Tattoos - Tattooing will be painful, but how can you minimize the pain of the tattoo process.
Tattoo Safety Precautions and Sanitation - This is a very important topic to research for anyone getting a shooting star tattoo design or any other tattoo design.
After Care of New Tattoos - After everything you have been through to get that tattoo, you want to make sure you properly take care of it.
Things to Expect From Tattoo Removal - What if you no longer want that tattoo, do you have any options for tattoo removal.
ALL OF THE ABOVE AND........
Many pages of even more tattoo designs –tribal tattoos, tribal rings, tribal dragon, Japanese characters, Kanji symbols, celtic, decorative dragons, angels, butterflies, floral, patriotic, zodiac, Chinese zodiac, Chinese characters, and more!
Share Your Tattoo Design or Tattoo Story
Do you have a tattooing experience either good or bad that you would like to share with others that may be considering getting tattoo.

Are you proud of some tattoo art that you have designed and would like to share it with others?

This is your opportunity to help others with their tattooing decision or their tattoo design selection.


Alabama Crimson Tide with Elephant Tattoo
A College Football team Logo tattoo. I think this tattoo art design is really cool and I just wanted to share it on this tattoo design webpage. If anyone else has any other cool college football tattoos, please share.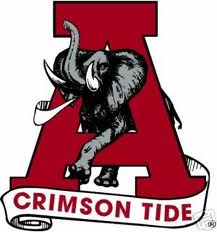 Savage 4 Life
I just like drawing Tattoo Art and patterns. Therefore, I submitted this design. If you have any comments on this design, good or bad, I would love to read them. Also, I would love to see other peoples unique designs.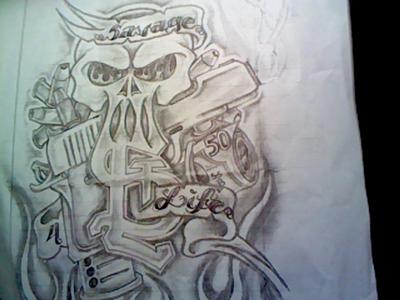 skin care | laser tattoo removal | tattoo removal | tattoo lettering | tattoo designs | chopper tattoo | tattoo skin care | tattoo art

Visit this: Pictures of Rashes Page