Antihistamine Drugs
Taking Antihistamine Drugs
My antihistamine drugs submission. I have had itchy skin for at least 20 years -no cause, no cure. After reading some articles I am pretty sure its Dermatographism. I have taken antihistamines drugs every day for most of my life, and have always been a coffee drinker (plunger, not instant) because I have been constantly tired from the antihistamine drugs. After one particularly toxic-feeling day last Christmas, I decided to go cold turkey on the antihistamines and coffee. Hey, presto, not too much itching! I still itch quite a bit, stress brings it on, but I refuse to take antihistamine drugs anymore as I hate the drowsiness (they all make you drowsy when you take them often enough!).

So I would just like to share some of the triggers that I have found (aside from the usual things that seem to upset sensitive skin types). They are Stress, Coffee (apparently not caffeine, just something in the coffee) and Oestrogen (in the contraceptive pill).
Tamsyn

Not Using Antihistamine Medications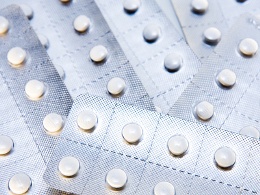 I have had dermatographism for 5 years now. I do not take any antihistamine drugs for it as for the most part it's just annoying but... here is a bit of a WARNING for those that have it.
I recently had an arthroscopic surgery on my shoulder. I instantly developed severe swelling and scarring, which made physical therapy a lesson in torture. They insisted that I move my arm to rip open the scars beneath. They ended up dislocating my clavicle (over and over again).
I finally made a connection and ran it past my surgeon who agreed that the dermatographism may have caused the internal swelling and subsequent scarring. It is NOT limited to the outside.
I had another surgery to remove the scars and part of my collar bone (connecting to my clavicle). This time I was injected with hydrocortisone, which prevented the auto-immune response. Save yourself the pain... tell your surgeon to do the same.
Has anyone else had this occur post surgery?
Shandi

Claritin or Zyrtec Antihistamines
I try taking Claritin or Zyrtec antihistamines. I don't know what triggers it. I feel my skin burning and then scratch it and then it swells up. I came down with dermatographism 10 years ago. I saw a dermatologist 4 years after. I never took an allergy test. Pressure, clothing, stress, and other factors that remain unknown to me cause this condition. It is painful and embarrassing. I hope it is not a symptom of something else going on in my body.
My dad is allergic to seafood and has suffered from acute kidney failure. My mom has similar symptoms to dermatographism and has Hepatitis C. While my tests for Hepatitis C were negative, I'm still sceptical. The immune system reacts in mysterious ways in light of disease and allergies.
Arielle

Visit this: Pictures of Rashes Page